2 cups of lentils rinsed and boiled with salt for 20-25 minutes
1/2 packet of alfalfa sprouts
20 cherry tomatoes, halved
Juice of 4 lemons
1 avocado
1/2 red onion finely chopped
6 tbsp. olive oil
TAJÍN® Low Sodium to taste
10 toasts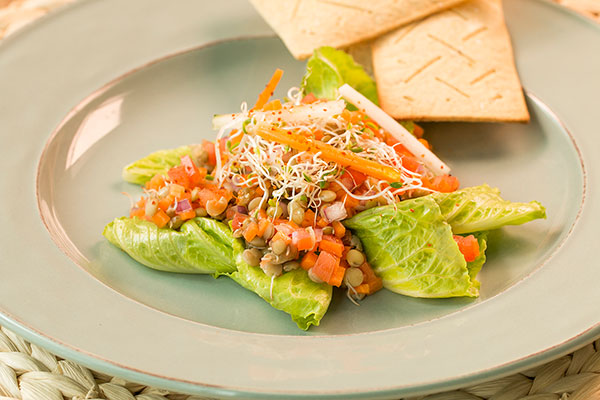 – Strain the lentils and allow them to cool.
– Mix all the ingredients and refrigerate for 15 minutes.
– Serve the mixture on the toasts and add a touch of TAJÍN® Low Sodium.