4 ounces cream cheese, at room temperature
1/2 cup mayonnaise
1 tablespoon Tajín Clásico (or Tajín Clasico low sodium)
1 cup roma tomato, seeded and sliced thin
6 slices bacon, cooked and crumbled
4 each flour tortillas
1 1/2 cups shredded iceberg lettuce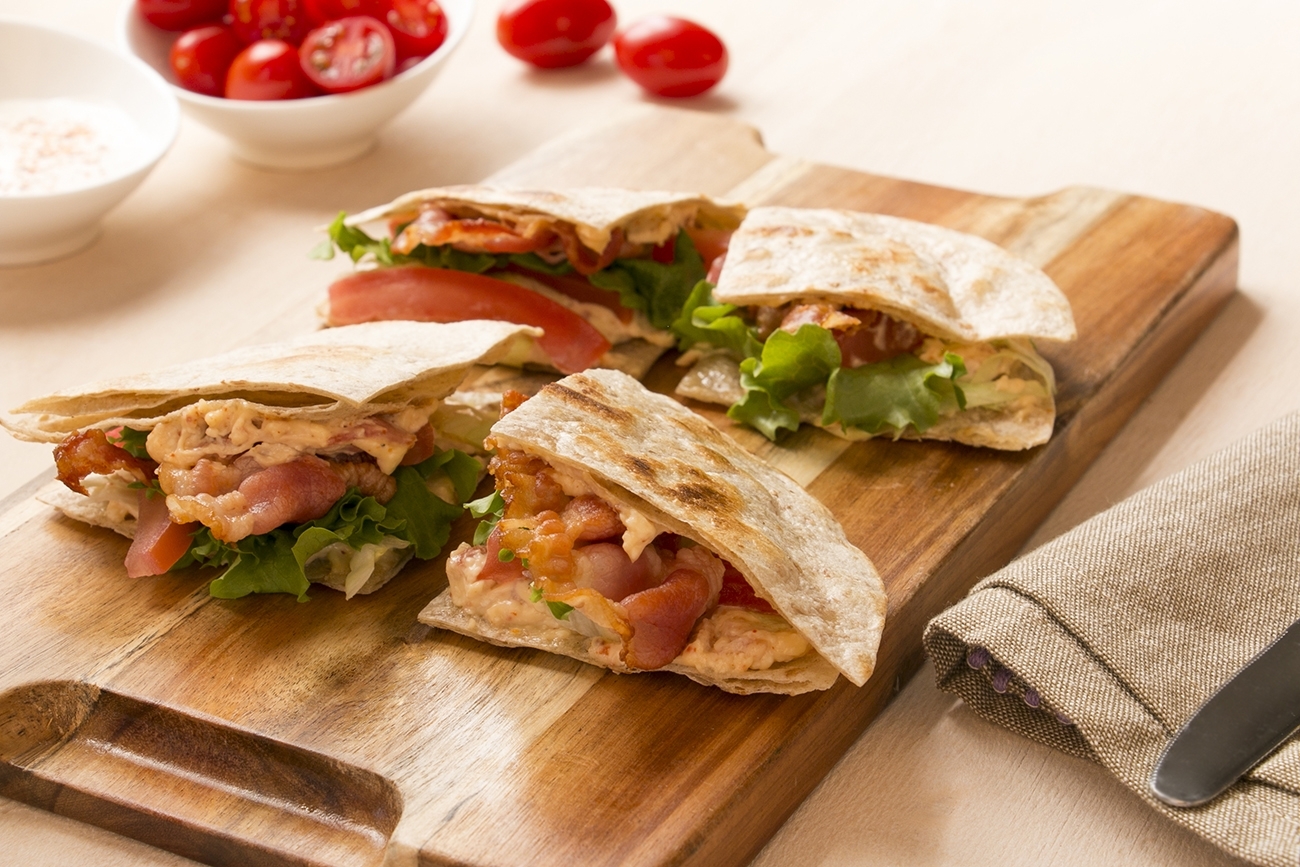 Combine cream cheese, mayonnaise and Tajín.
Gently stir in crumbled bacon.
Taste. Add more Tajín if desired.
Spread mayo mixture on two of the tortillas.
Top with a layer tomato slices slightly overlapping and then lettuce.
Spread a thin layer of mayonnaise on the second tortilla and then place on top of lettuce.
Wrap and chill at least one hour until firm.
Cut into quarters using a serrated knife.