| | |
| --- | --- |
| 80's | Tajín was born on December 23, 1985. A tasty blend of mild chili peppers, lime and sea salt, Tajín enhances the flavor of your fruits and veggies. Sold store to store, one bottle at a time, the very early stages of the product clearly marked a humble beginning. |
| | |
| --- | --- |
| Thanks to its great success in the Mexican market, the brand was first exported to the United States in 1993 as the authentic chili lime seasoning for Latinos and other communities. | 90's |
| | |
| --- | --- |
| 2000's | The early 2000's marked the renovation of Tajín's brand image through innovative changes to its packaging and brand communications.This period also marked Tajín's international export, as the brand expanded into Central America, Europe, Asia and Africa. |
| | |
| --- | --- |
| By 2012, Tajín expanded its marketing and communications efforts to cross-over into mainstream American stores and satisfy U.S. consumers' receptive palate of unique, international flavors. | 2010's |
| | |
| --- | --- |
| 2020's | Today, we are present in over 30 countries in the world and a leading brand in Mexico and the United States. |
Mission
To produce and market products derived from the highest quality chilis on a global scale under world class standards, promoting and providing the means for families to be nourished healthily, operating efficiently with a high sense of human, social and business responsibility.
Vision
Be the leading company of chile products in the world by surpassing the expectations of our consumers and clients.
Our People
Our people are our most valuable asset. We respect their human dignity and value their honesty and loyalty.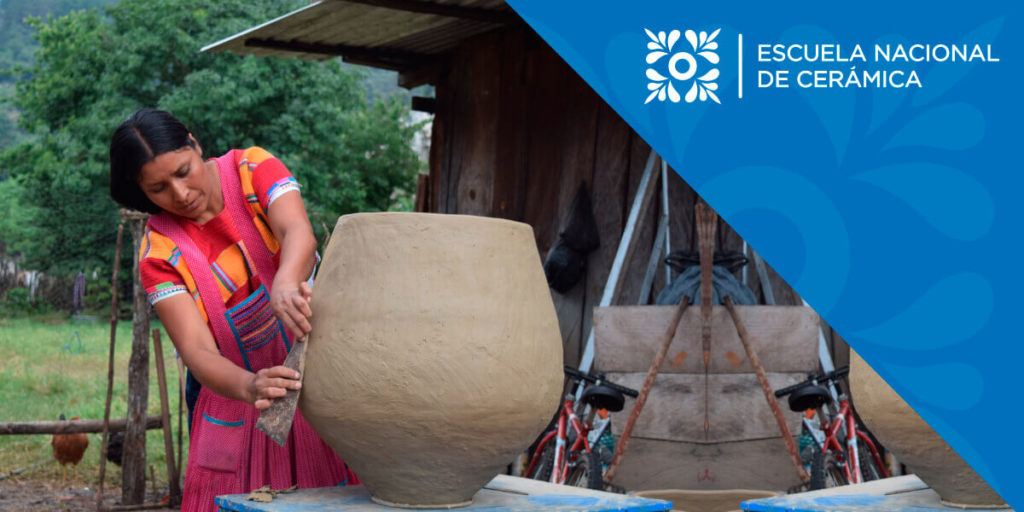 Social Responsibility
Tajín Corporation, S.A de C.V., a 100% Mexican, publicly held company active in more than 40 countries and focused on the individual has invested years searching for a social project that would encompass four fundamental characteristics:
Essentially centered on education
Would have national reach
Would benefit those most in need
Would contribute to promoting, nurturing and fostering Mexican culture and traditions.
In 2013 a proposal presented by Dr. David Aceves Barajas met all the criteria and the National School of Ceramics was born; giving life to a long-held dream of governments, politicians, intellectuals and artists dating back to the Mexican Revolution.
The National School of Ceramics offers workshops and classes at the present time but a full formal education curriculum offering Bachelors, Masters and P.H.D. degrees in the near future. Headquarters are in Tapalpa, Jalisco, a municipality with abundant deposits of high quality clay and one of Mexico's Magical Towns that are well worth getting to know.
The campus is being built on the grounds of the Hacienda de la Media Luna (Half Moon Hacienda) referenced in Juan Rulfo's first novel. It will include residential space, dining room, classrooms, workshops, gallery, museum and retail areas for art supplies and equipment as well as finished ceramics. It will be a world class and unique project in its category.
Cordially,
Ing. Horacio Fernández Castillo
President, Board of Directors