1 head of cauliflower, cut into florets
4 Roma tomatoes (seedless) diced
1 large cucumber, peeled, diced
½ cup red onion, minced
½ cup cilantro, chopped
½ cup lemon juice
¼ cup orange juice
1 tbsp. TAJÍN® Classic Powder
2 avocados
Salt to taste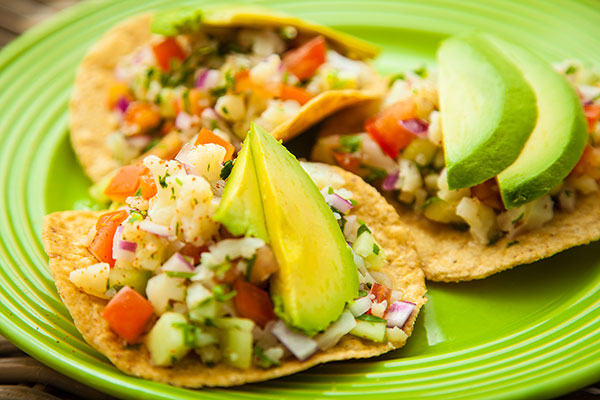 – Fill a large pot with hot water and add salt.
– Set the pot over high heat until it boils.
– Add cauliflower florets and simmer 3-4 minutes until they can be skewered with a fork.
– Strain and let cool completely.
– Cut the cauliflower florets into small pieces.
– Place the cauliflower in a large bowl and add the lemon and orange juice.
– Season with TAJÍN® Classic Powder and salt to taste. Mix the tomatoes, cucumber, onion, and cilantro into the cauliflower mixture.
– Mix until well incorporated.
– Cover the container with plastic wrap and place it in the refrigerator for 30 minutes.
– Serve with toast or crackers and garnish with avocado slices.