Salad:
1 bag of baby spinach
2 cups of arugula
10 strawberries, halved
10 blackberries
12 raspberries
1/2 cup peanuts with salt
1/4 of cup of pistachios, peeled
Vinaigrette:
1/3 cup vinegar
1 cup olive oil
8 strawberries, chopped
10 blackberries, chopped
2 tbsp. honey
Salt and pepper to taste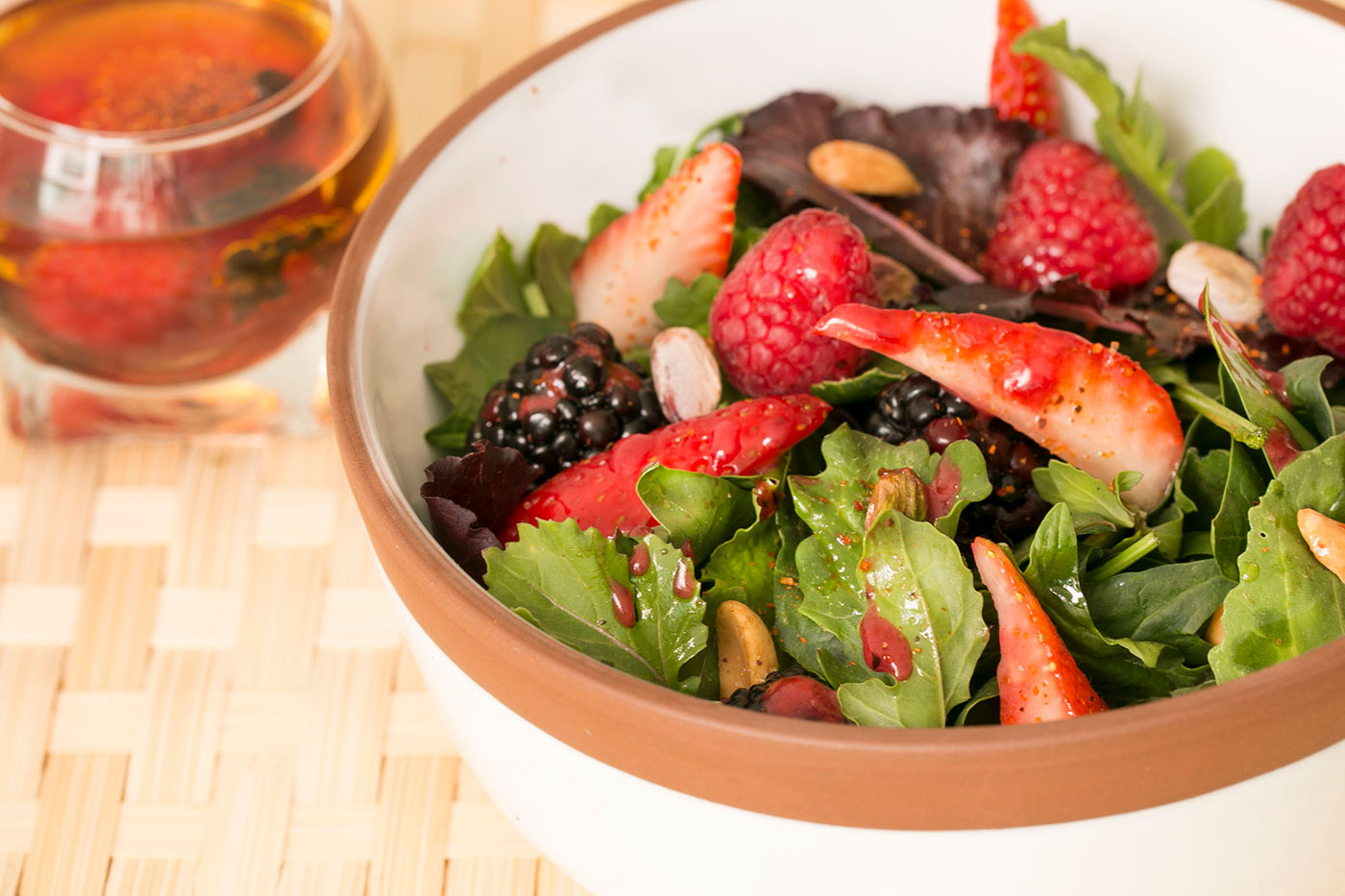 Vinaigrette preparation: – Mix the vinegar and red berries, blend perfectly. Add the oil little by little and stir with a fork until you have a homogeneous mixture. – Add the rest of the vinaigrette ingredients and mix perfectly. Salad preparation: – Mix all the ingredients, serve the individual portions and bathe it with the vinaigrette.