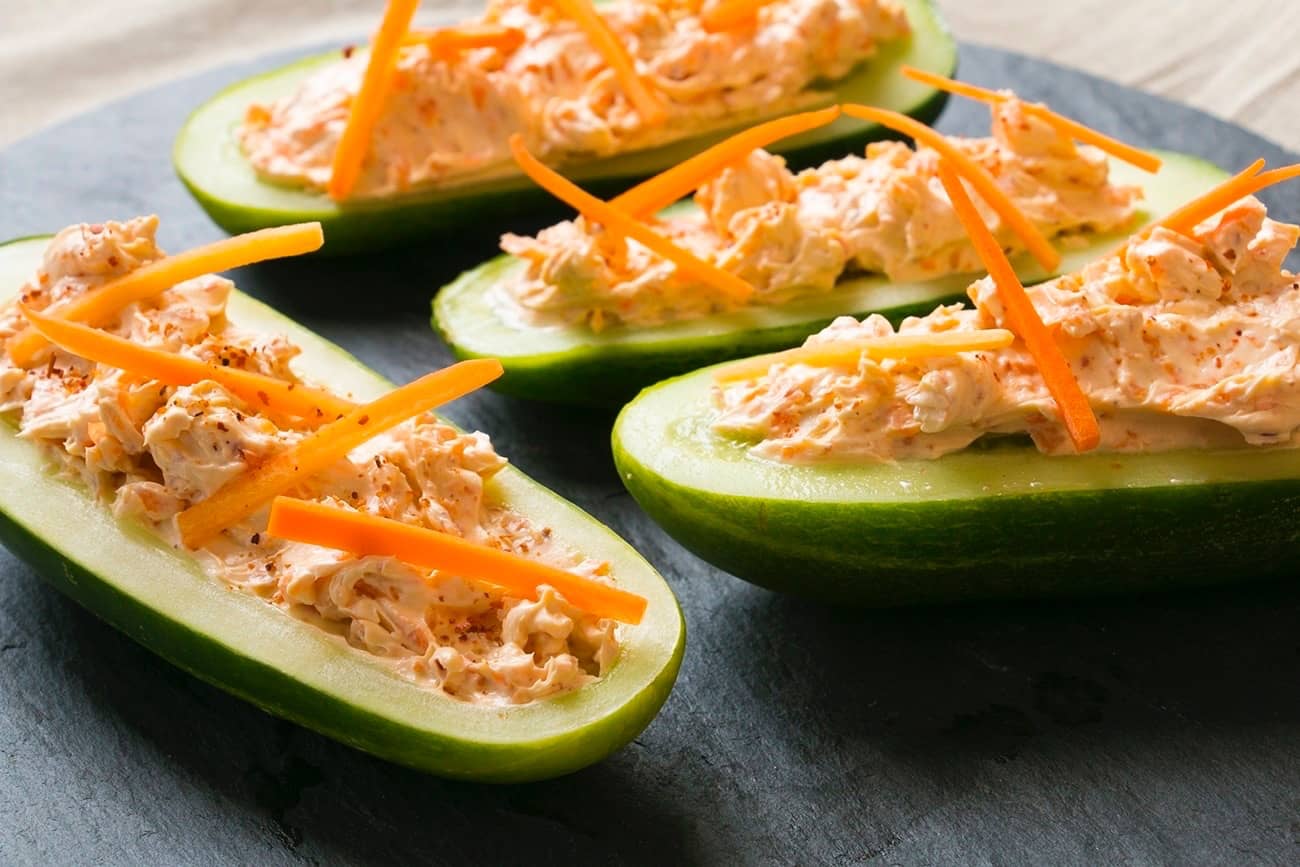 Reserve 1/3 of the carrots.
Combine remaining carrots, cream cheese and Tajín.
Taste. Add more Tajín if desired.
Cut a thin strip from the base of each cucumber half to allow it to sit flat.
Fill cucumber boats with cream cheese and garnish with reserved carrots.
Cut boats into 5 pieces each to serve.
Nutrition Analysis Per Serving:
230 Calories
17g Fat (70.4% calories from fat)
5g Protein
11g Carbohydrate
2g Dietary Fiber
57mg Cholesterol
906mg Sodium