2 large sweet potatoes
1 medium fresh pineapple
Cooking spray
3 tablespoons / 45 ml extra virgin olive oil
2 each lime, juiced
2 tablespoons / 30 ml Tajín Clásico (or Tajín Clásico Low Sodium)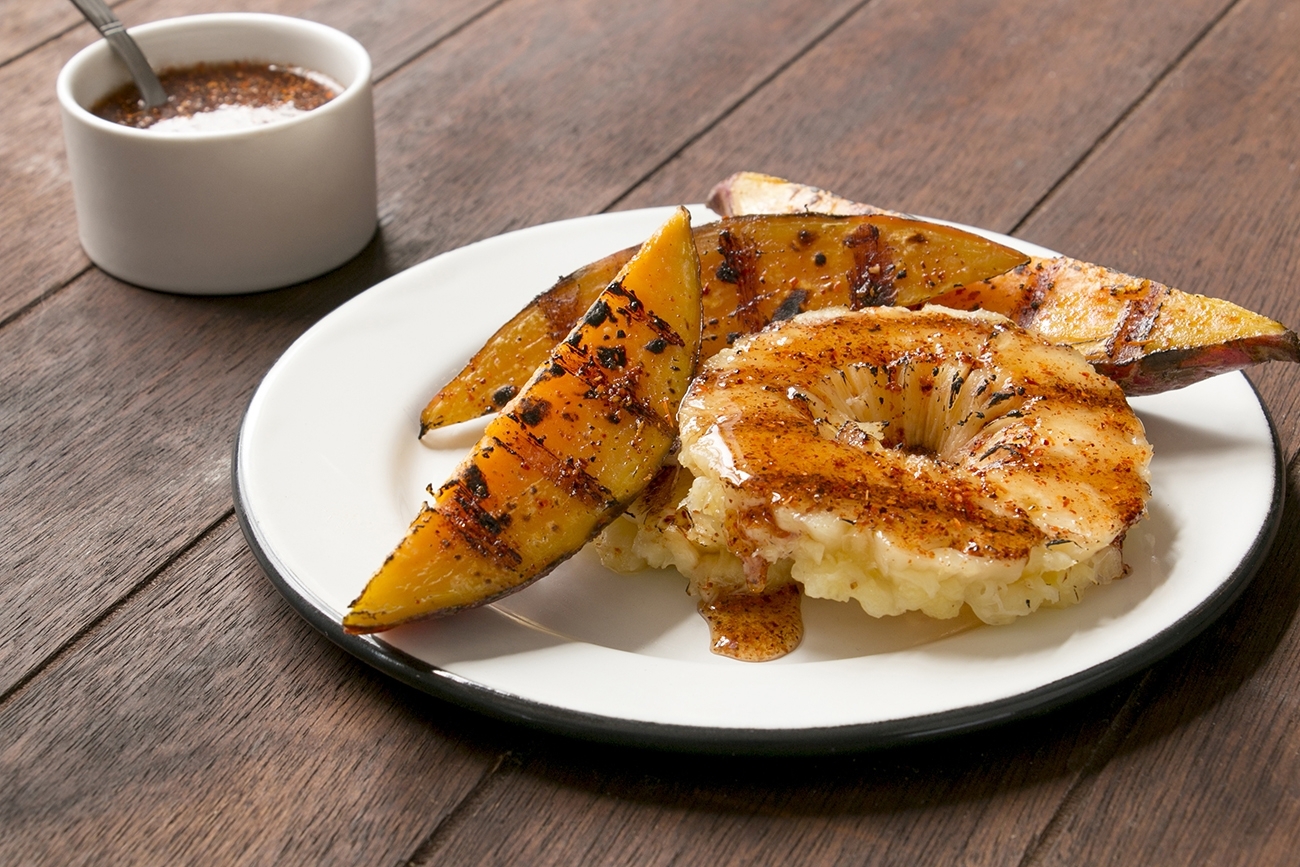 Peel sweet potatoes, cut into wedges and parcook in boiling, salted water until just fork tender. Cool to room temperature.
Peel pineapple. Cut into wedges and trim core from each wedge.
Spray potato and pineapple wedges generously with cooking spray on both sides.
Place pineapple on grill. Cook until nicely charred and lightly colored (about 6-8 minutes per side).
When you turn the pineapple, place sweet potato wedges on the grill. Cook until golden brown on both sides (about 1 1/2 minutes per side). By delaying the potato, both the pineapple and the potato should be done about the same time.
Whisk together lime juice, olive oil and Tajin to make dressing.
Place all slices on a serving platter and drizzle with dressing.

Nutrition Analysis Per Serving
120 Calories
5g Fat (40.7% calories from fat)
1g Protein
17g Carbohydrate
2g Dietary Fiber
0mg Cholesterol
689mg Sodium