2 cups Kashi® GOLEAN® cereal
2 cups old-fashioned rolled oats
1/4 cup roasted almonds (dry roasted preferred) chopped
1/4 cup sunflower seeds, roasted (dry roasted preferred)
1/2 cup shredded coconut meat
1/2 cup dried apricots, chopped small
1/2 cup peanut butter
1/2 cup honey
1 teaspoon vanilla
2 tablespoons Tajín Clásico (or Tajín Clásico Low Sodium)
Optional: Toast oats in 350 degree F° for about 15 minutes or until slightly golden brown.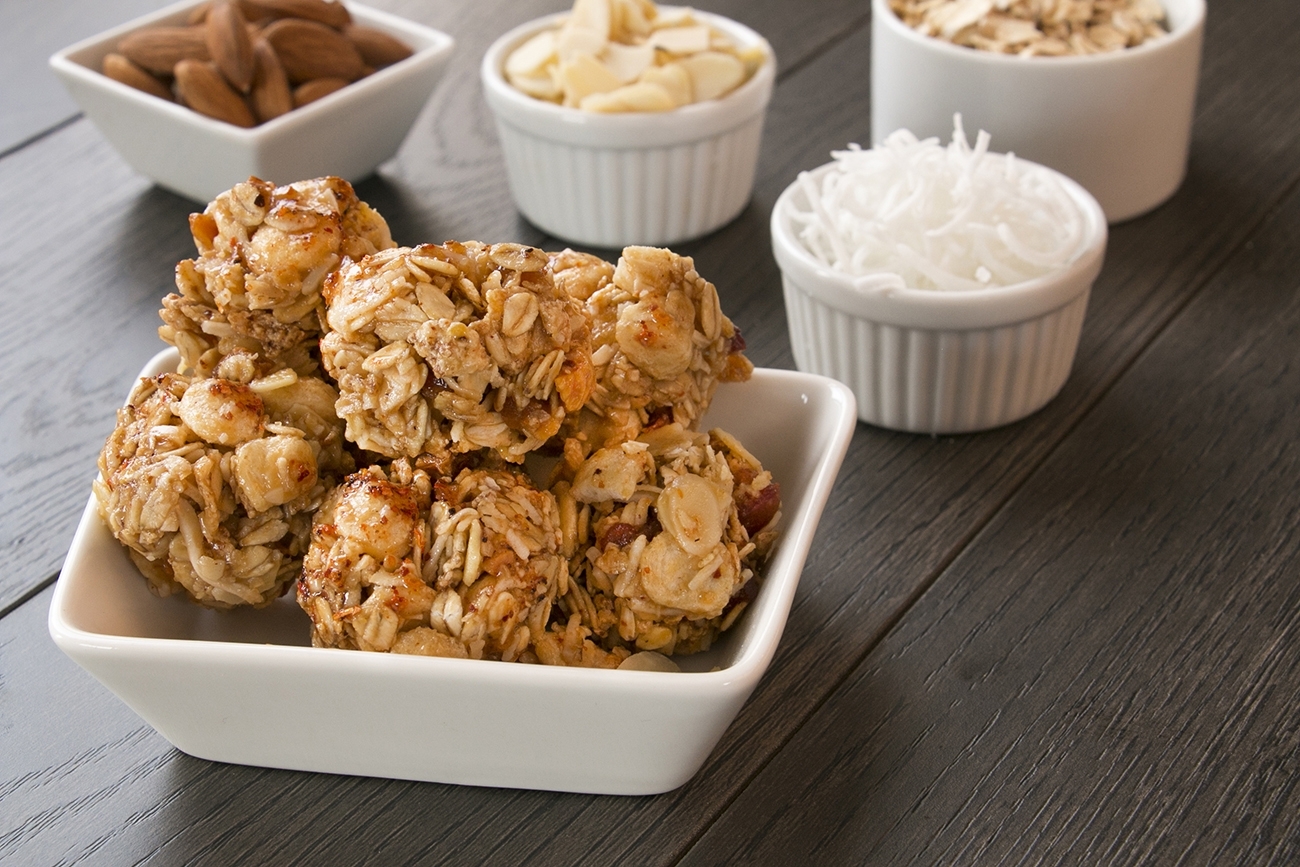 Combine cereal, oats, nuts, fruit, seeds, Tajín and coconut in a large bowl.
Heat peanut butter and honey in a sauce pan until warm. Do not boil.
Remove from heat and stir in vanilla.
Pour peanut butter mixture over cereal mixture.
Mix well while peanut butter is still warm.
Taste. Add more Tajín if desired.
Roll into 1-inch balls.
Store in refrigerator in air tight container with layers separated by waxed paper for up to 2 weeks.
Optional: Add 1 cup mini chocolate chips to the cereal mixture.