1 cup cream cheese
1/4 of cup of flour
2 eggs
1 cup of breadcrumbs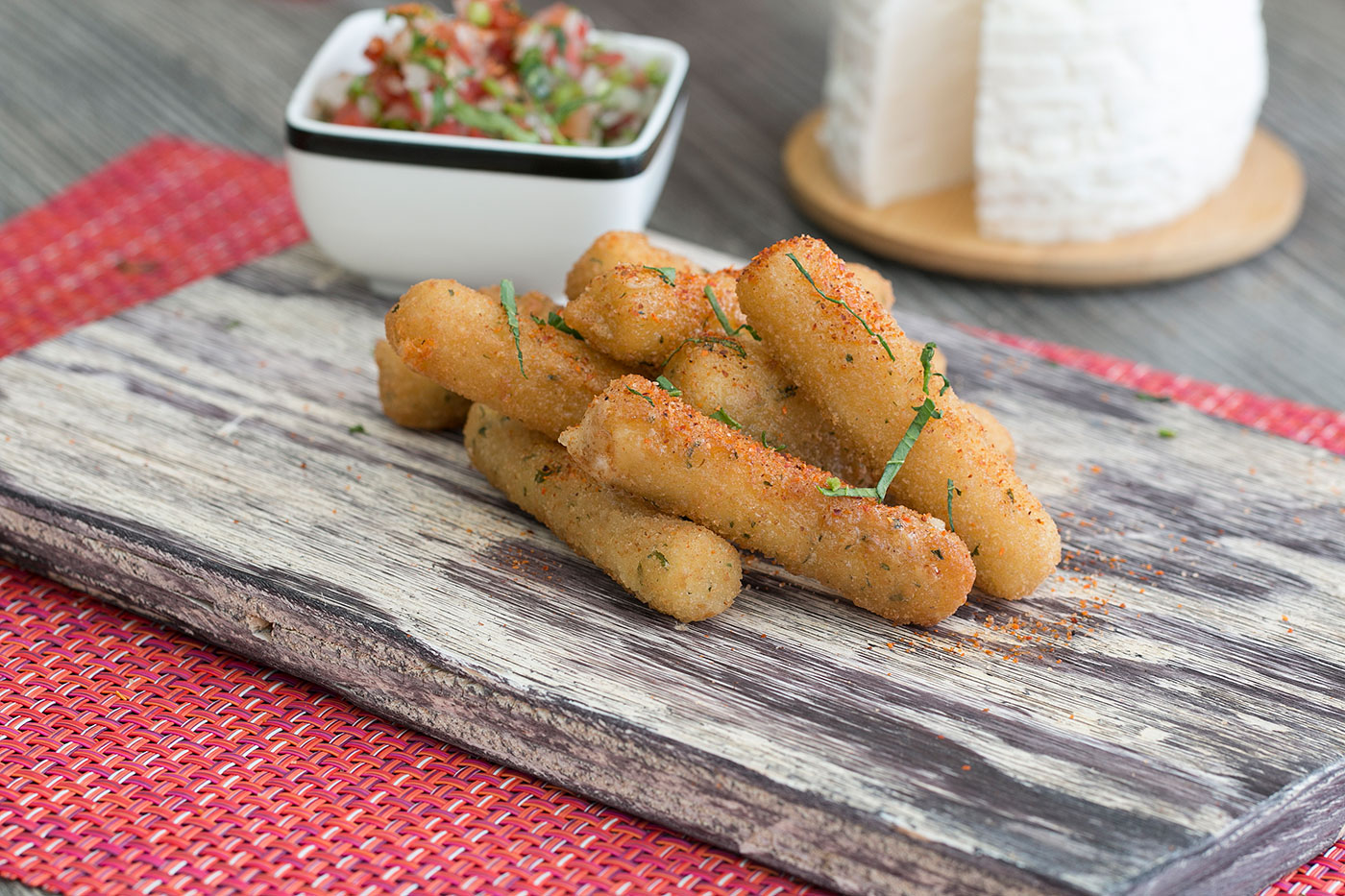 – Put the cream cheese stick in the freezer for 30 minutes to set it solid.
– Remove from the freezer and cut into finger-sized bars, wiping the knife with a damp cloth between each cut.
– Run the cheese fingers through the flour with Tajín Classic Powder and then through the egg.
– Bread with breadcrumbs and fry the fingers well, until golden brown. Serve immediately.