4 slices of whole wheat toast
1 avocado
Juice of 2 lemons
1 tbsp. olive oil
1 tbsp. finely chopped cilantro
½ Serrano pepper finely chopped
4 eggs boiled in vinegar water, peeled and sliced
4 tbsp. white vinegar
1 cup broccoli sprouts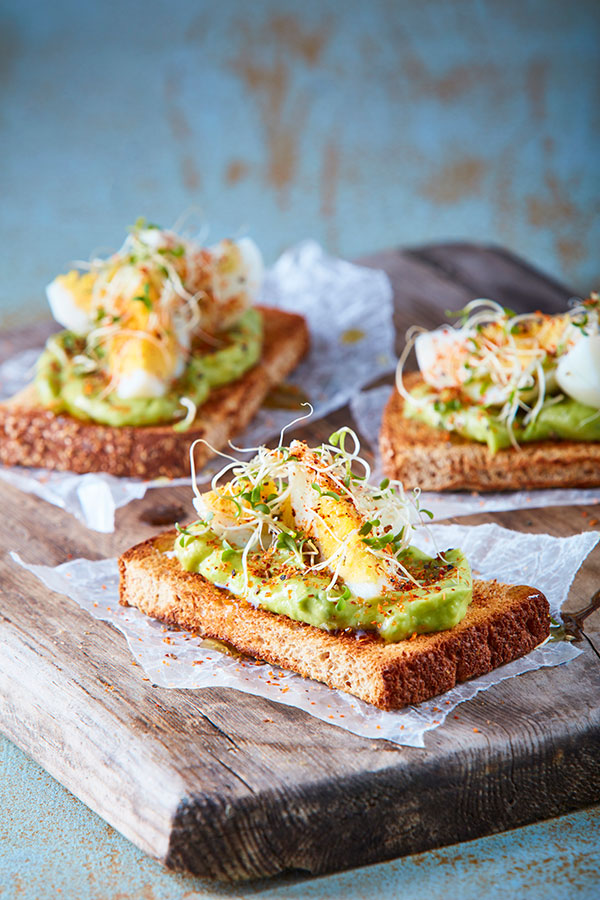 – Prepare the guacamole, mixing well the avocado, lemon juice, olive oil, coriander and Serrano pepper.
– Spread guacamole on each toast and place some egg segments on top, broccoli sprouts and sprinkle TAJÍN® Low Sodium.