4 slices bread, crusts removed
4 tablespoons / 60 ml peanut butter, creamy style
2 tablespoons / 30 ml minced dried apricots
1 tablespoon / 15 ml Tajín Clásico (or Tajín Clásico Low Sodium)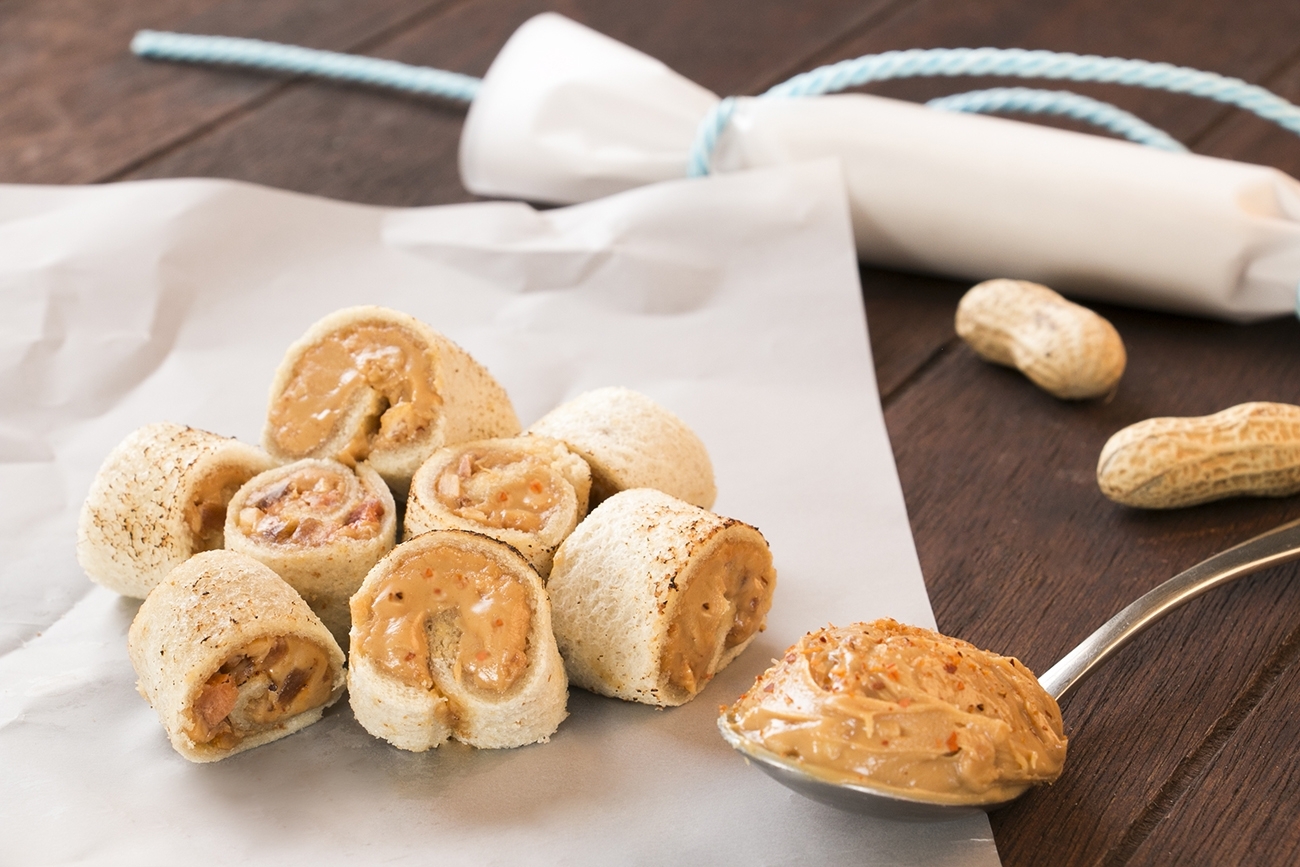 Use a rolling pin or a glass tumbler to flatten bread slices.
Mix together peanut butter, fruit and Tajín.
Taste. Add more Tajín if desired.
Spread 1/4 of mixture on each slice of bread.
Roll each slice in a tight spiral and wrap in wax paper twisting the ends like a candy wrapper.
Variations: You can try different types of fruit or replace the fruit with 4tablespoons/60 ml of your favorite jam or jelly or honey.
Nutrition Analysis Per Serving:
179 Calories
9g Fat (45.9% calories from fat)
6g Protein
18g Carbohydrate
2g Dietary Fiber
894mg Sodium.