This story begins in a Mexican kitchen, where the smells invite you to taste while the grandmothers prepare their best recipes between the stove and the clay pots.
Horacio, the founder of TAJÍN®, was just a child when his grandmother, Mama Necha, prepared him a sauce with seven different chiles, something so tasty that every time she made it, everyone in the family would gather to the sound of the voice of Mom Necha made her sauce!
Horacio loved that flavor and remembers that one of his greatest pleasures as a child was to put that sauce on his freshly cooked corn. One day, as he watched the sauce drain off his corn, he thought it would be great if he could find a way for everyone to taste it. This is how he managed to dehydrate the lemon and chilies without losing their flavor. It had been born, without knowing it, what would be one of the favorite sauces of Mexicans.
It was on a trip through the state of Veracruz when Horacio visited the archaeological site of TAJÍN®. He was so impressed by those ancient and emblematic buildings of the Mexican culture. When he discovered that the meaning of the word "AJÍ" is chili in Nahuatl, he was convinced that his sauce would be called "TAJÍN®". It was 1985.
In 1993 TAJÍN® entered the United States market and to date it has expanded throughout the world. It is recognized as a pioneer of powdered sauce, but not only for that, nor for its great and unique flavor or its indisputable quality, but also for being a promoter of the family and traditions of Mexico, values ​​that have been applauded by the whole world.
What began in a kitchen took shape in the imagination of a visionary and creative entrepreneur, but also capable of making his dreams come true. An invention that exists to the delight of the world, brings families together and improves the taste of everything it touches: TAJIN®.
Meet TAJÍN®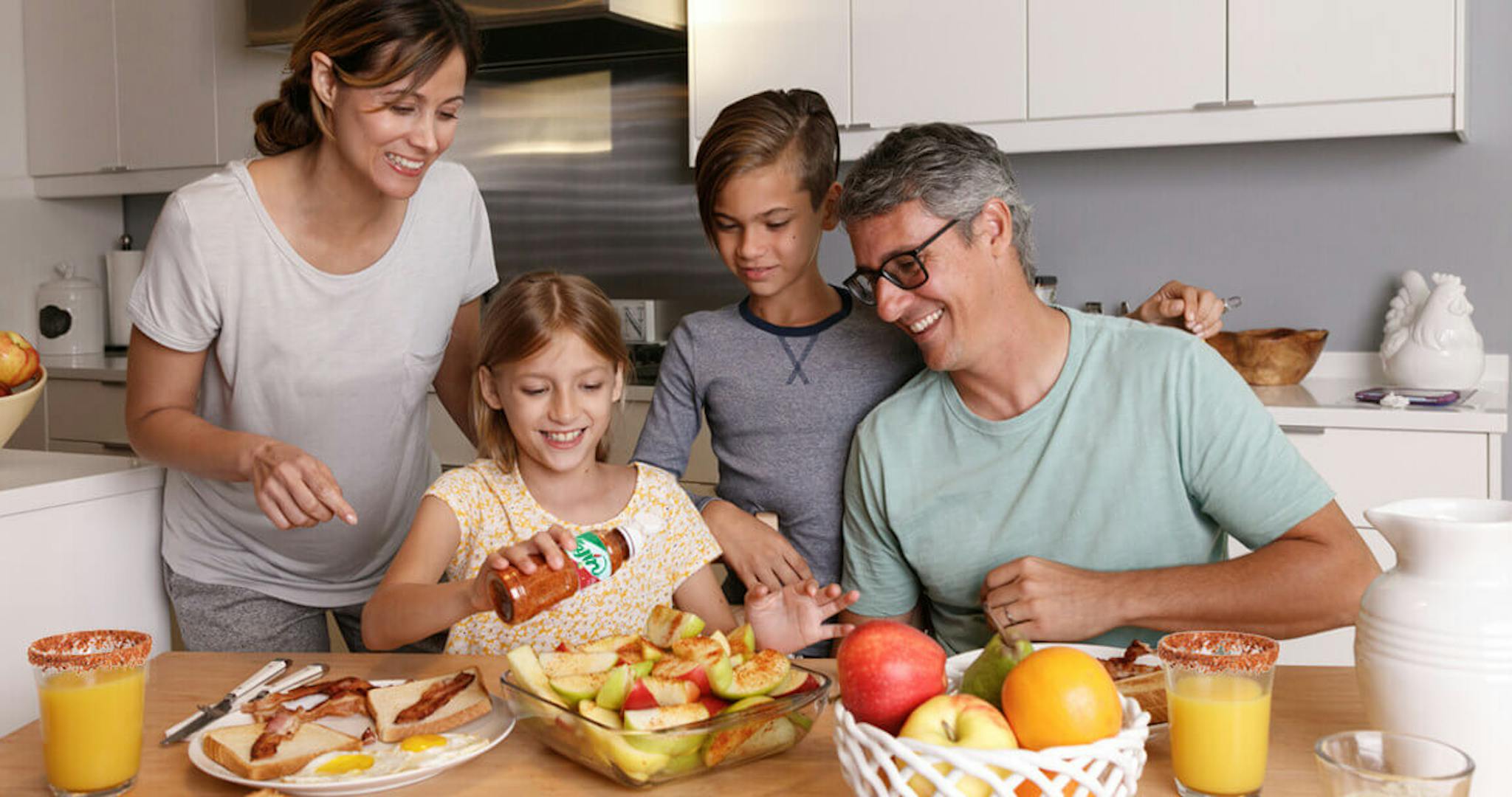 Mission
To produce and market products derived from the highest quality chilis on a global scale under world class standards, promoting and providing the means for families to be nourished healthily, operating efficiently with a high sense of human, social and business responsibility.
Vision
Be the leading company of chile products in the world by surpassing the expectations of our consumers and clients.
Values
OUR PEOPLE
Our people are our most valuable asset. We respect their human dignity and value their honesty and loyalty.
OUR QUALITY
To be the best in everything we are and do; leading through innovation; result of our passion for the consumer.
OUR COMMITMENT
 Through prompt and persevering work, consistently achieve results above expectations and aligned with our strategies.
Social Responsibility